Our home is situated in North Aveyron – about 2.5 hours north of Toulouse. We are between the Natural regional Parc of the Auvergne Volcanoes and the Parc of the Aubrac plateau. The Gorges de Truyère and the valley of the river Lot are not far either…..
Throughout the year – the surrounding area has numerous opportunities to go outside with excellent walking and cycling routes for all abilities. In July and August you can swim in the lake of Prèsqu'île de Laussac or in the lake of Saint-Gervais. During winter, within an hour's drive, there are ski runs for beginners through to the more experienced at the Ski Station Lioran or in Laguiole. If you want quieter days to explore the rich history of the region, there are many castles and Châteaus scattered throughout including Château de Valon, Messilhac, Estaing. If you are a foodie, simply wander around the marketplaces and taste the local delicacies.
A little further way, we advise a day trip visit Conques – a major stop on the pilgrimage of Compostela or to Puy Mary – the most famous mountain of the Massif of Monts du Cantal. You can also visit the city of Rodez, known for its pink sandstone Cathedral and the museum of the painter Pierre Soulages.

We discovered and fell in love with this region as tourists. Griet has a 3 year work experience in the local tourist office and can offer suggestions and thoughts to satisfy most interests!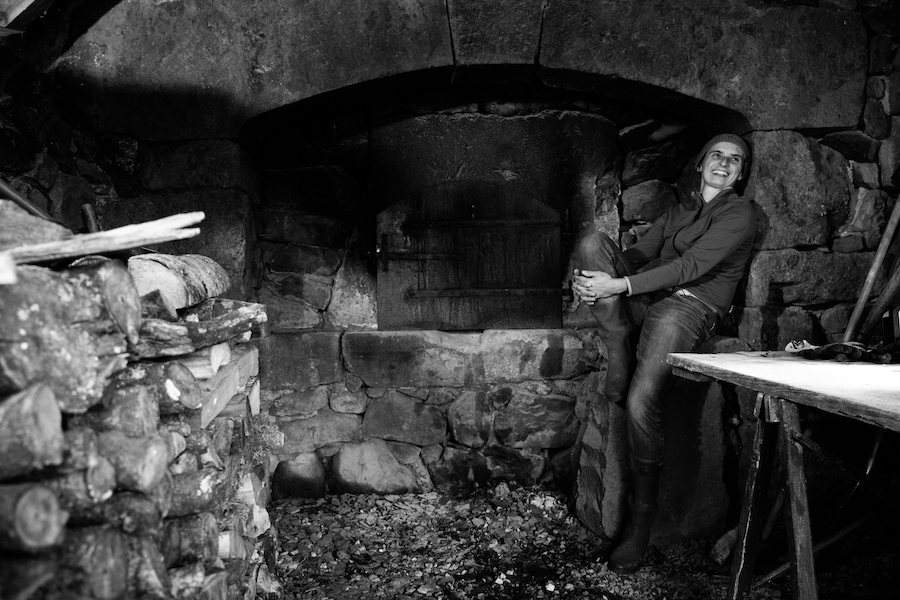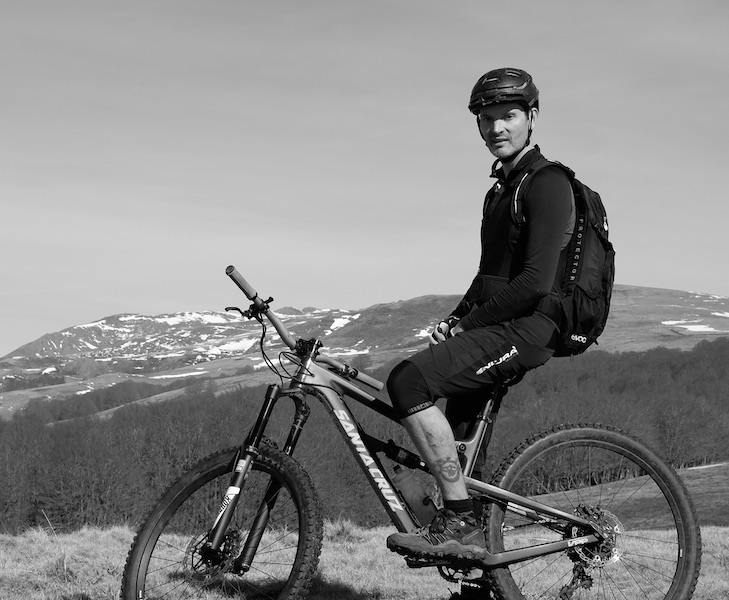 We both like sports, being outside in nature, creativity and building things with our own hands. Before moving to France, Kristof owned a high end bike-shop close to Brussels. He loves photography, wood sculpture and dry-stone wall building.
Griet was a professional fire fighter in Brussels. She loves spending time in the garden, the forest and the mountains. Both speak fluent English, French, Dutch.
We love cooking, eating with friends and wine tasting.
In 2018 we embarked on the challenge of changing our lives and moving from Belgium to a small village, Thérondels, in France.
During our holidays in 2009, we were charmed by the region and finally found a place in the heart of the area to settle with the aim of living closer to nature and to live a new and different life. We both found a job – which helped for integrating into local life – and started to re-build the family home.
After 3 years we decided to open our home to guests, looking for a place to relax, for authenticity and far away from mass tourism. We offer you a perfect place to escape from the pressure of modern life.

We aim to provide quality and a warm and personal welcome.
"Slow down and enjoy life. It's not only the scenery you miss by going to fast - you also miss the sense of where you are going and why"
SLOW TOURISM
We open our guesthouse in the state of mind of 'slow tourism'. We encourage our guests to take time to explore local history and culture, to connect to local people and slow down to take time to enjoy more. Feel the atmosphere of the region, connect with environment and feel your emotions.
Project realized with the financial help of ADEME – as part of the plan, Plan de relance France Relance.
Any occasion is a good one to offer a stay in our guesthouse. According to your wishes and budget we can personalize a gift voucher. It has a one-year validity and the beneficiary can choose the date depending on the availability.
Please contact us, if you want to order a voucher.